Back to Events
Annual Dinner 2024
The Annual Dinner is a major event in the Institution's diary and is well supported by the maritime industry, as well as members of the Institution. Members and guests represent designers, builders and operators across the entire spectrum of the global maritime industry. RINA  Annual Dinner 2024 is one not to be missed – with the Principal Guest & Speaker Arsenio Dominguez, the awards ceremony, drinks reception and a 3-course dinner, there will be plenty of fantastic opportunities to catch up with your old colleagues, clients, guests and make new connections from the industry.
The event will be held at the gorgeous De Vere Grand Connaught Rooms in the heart of Central London – Covent Garden, with great transport links and easy access for you and your guests.
RINA Annual Dinner 2023 was attended by more than 80 companies and 300+ industry professionals. Don't know what to expect if you choose to attend? Have a look at the Annual Dinner 2023 video here.
Don't miss out and book your ticket as soon as possible – this will be a great opportunity for you to catch up with your colleagues, clients, guests and friends in the maritime industry.
The dress code: Dinner Jacket and Decorations (Black Tie)
Registration Fees
Book a Corporate Table and get a 10% Discount!
| | Early Rate* (until 1 February 2024 – Last Few Tickets Remaining!) | Regular Rate (until 16 May 2024) | RINA Professional Affiliate (Company Membership) Rate* |
| --- | --- | --- | --- |
| Individual Ticket | £145 + VAT | £195 + VAT | £145 + VAT |
| Corporate Table (10) | £1305 + VAT | £1755 + VAT | £1305 + VAT |
| Corporate Table (12) | £1566 + VAT | £2106 + VAT | £1566 + VAT |
* Limited Ticket Availability. The Royal Institution of Naval Architects reserves the right to end the registration early. Pre-dinner reception drinks and 3-course dinner are included in the ticket price.
Speakers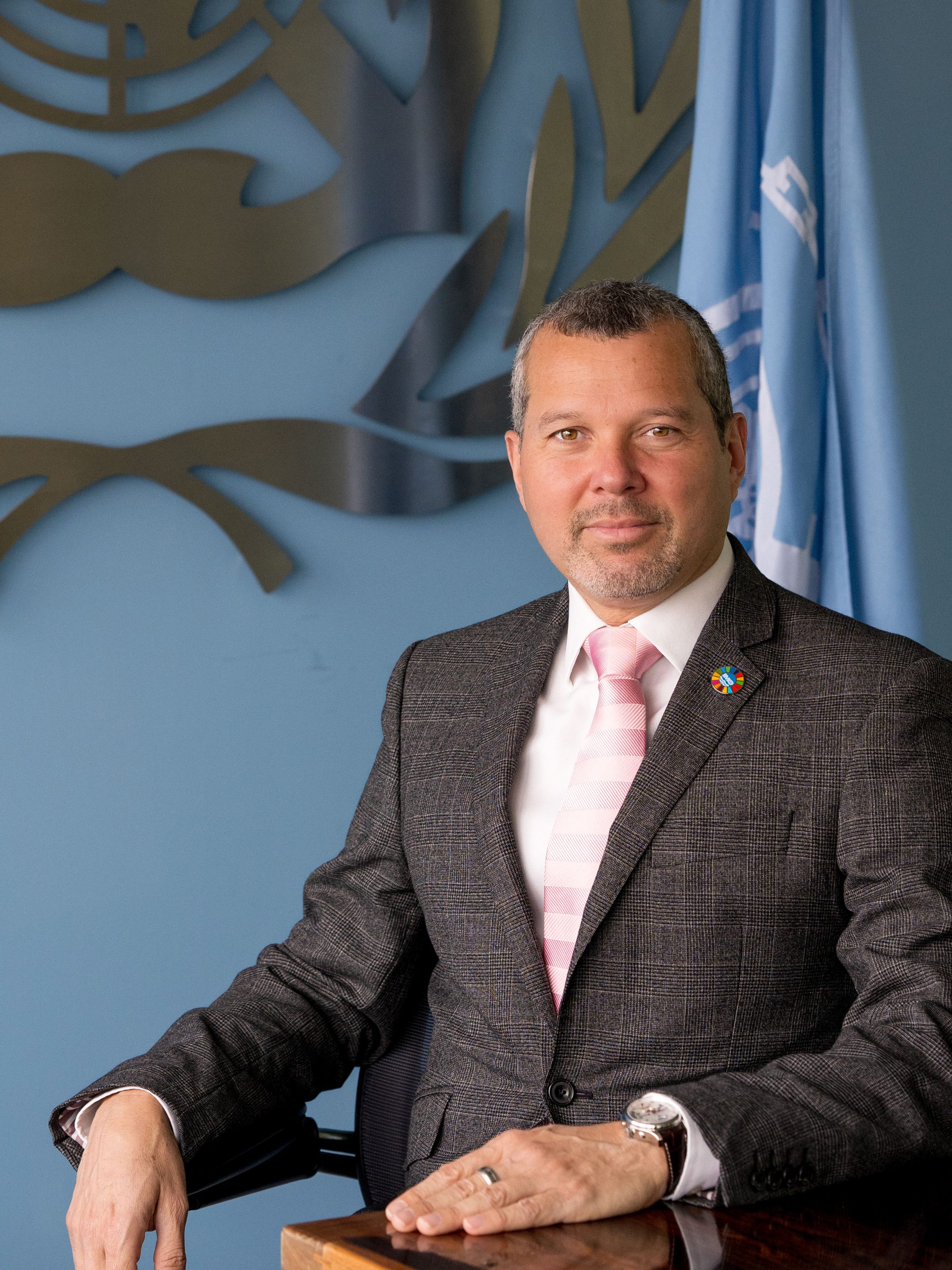 Mr Arsenio Dominguez
Mr. Arsenio Dominguez Velasco is Director of IMO's Marine Environment Division. He joined the IMO Secretariat in 2017, first as Chief of Staff to the Secretary-General, Kitack Lim, before being appointed in 2020 as Director of the Organization's Administrative Division.
Mr. Dominguez Velasco was born in the Republic of Panama. He graduated in 1988 with a Bachelor of Science degree from the Fermin Naudeu Institute in Panama. He went on to study Naval Architecture at the University of Veracruz, Mexico, graduating in 1995. Mr. Dominguez Velasco also holds an MBA from the University of Hull, and a Certificate of Higher Education in International Law and European Politics from Birkbeck University, both in the United Kingdom.
His maritime career began in 1996 as a port engineer at Armadores del Caribe in Panama before moving to become a Drydock Assistant Manager at Braswell Shipyard.
In 1998 Mr. Dominguez Velasco moved to London to join the Panama Maritime Authority as Head of the Technical and Documentation Regional Office for Europe and North of Africa. He went on to represent Panama in a variety of roles at the organization, culminating in 2014 with his appointment as Panama's Ambassador and Permanent Representative to IMO until 2017.
Between 2014 and 2017, Mr. Dominguez Velasco chaired IMO's Marine Environment Protection Committee (MEPC), and in 2015 he chaired the Technical Committee of the 25th session of the IMO Assembly. Prior to this, between 2010 and 2014, he chaired the Maritime Security – Piracy and Armed Robbery Working Group under the auspices of the organization's Maritime Safety Committee.
Mr. Arsenio Antonio Dominguez Velasco (Republic of Panama) has been elected by the IMO Council as the Secretary-General of the International Maritime Organization (IMO). After approval by the Assembly at the end of November, he should start his duties from 1 January 2024, for an initial term of four years.
Registration
Cancellations received less than two weeks before the event cannot be accepted and are subject to the full event fee. Delegates may be substituted; however, this must be sent in writing and confirmed with the RINA Events Team. It may be necessary for reasons beyond our control to alter the content and timing of the programme. In the unlikely event that RINA cancels the event for any reason, our liability is limited to the return of the registration fee.
Personal Data
Please note that personal data, such as name and company, will be collected and provided in the delegate list format to the event attendees. No contact details will be included in the delegate list. If you would like to not be included in the list for any reason, please inform the RINA Events Team at events@rina.org.uk
Filming/Photography
Please note that filming/photography will be taking place at this event for promotional and archival purposes. The photographs and recordings made are likely to appear on our website and social media. If you would prefer not to be photographed please let the Marketing team know at marketing@rina.org.uk.
Sponsorship Opportunities
RINA events provide the perfect opportunity for effective and highly targeted marketing. Sponsorship and exhibition opportunities exist for all of our conferences. For more information please click here.
If you have any questions regarding the conference, please get in touch with the RINA Events team at events@rina.org.uk