Back to Events
ICCAS 2024 – International Conference on Computer Applications in Shipbuilding
Sponsored by: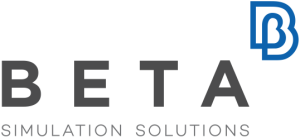 About ICCAS:
The first ICCAS Conference was organised in 1973 in Tokyo, Japan. Since then, the conference has taken place in locations all around the world, including Gothenburg in 1976, Shanghai in 1988, Rio de Janeiro in 1991, with the latest instalment taking place back to where it all started – Yokohama, Japan in 2022. ICCAS is a conference well-established within the maritime industry and is known to be the place for the most forward-going presentations and discussions. ICCAS 2024 will be held in Genoa, Italy on 10-12 September 2024. As part of the conference, the delegates will have an opportunity to visit the Fincantieri Shipyard.
The registration will be available soon – register your interest here.
Call for Papers
As environmental demands and increasing regulatory compliance requirements place additional pressures on ship owners and operators, advancements in digital technologies are being exploited by ship designers, builders, and operators to develop and evolve effective and sustainable green ship solutions.
Increasing amounts of data are collected, managed, and used across all stages of a ship lifecycle, to continuously improve quality, performance, efficiency, and compliance environment requirements.
ICCAS Papers address the practical application of Digital Technologies and discuss their  application and success in use.
ICCAS 2024 in Genoa will offer Authors an opportunity to submit & present a paper on success and achievements when implementing Digital technologies in the shipbuilding and marine environment. Delegates may discuss common problems with peers from the global shipbuilding and marine industry and how they are being addressed.
Topics
All aspects of applying Digital Technology across the industry are addressed, such as:
Improved design to satisfy the environmental and performance requirements of the ship-owner
Transitioning current computing systems with future developments, to maximize the use of captured data
Collaborative working and data sharing across all platforms and regulatory bodies
Enhanced methodologies for accuracy, quality, and productivity.
Advancements and Innovative applications of visual technologies.
Use of digital data to optimize ship operational performance and cost effectiveness.
Abstracts
Please submit your abstract here by 1 February 2024.
Registration
Cancellations received in writing up to two weeks before the event takes place will be subject to administration charge of 200€. Cancellations received after this time cannot be accepted and are subject to the full event fee. Delegates may be substituted; however, this must be sent in writing and confirmed with the RINA Events Team. It may be necessary for reasons beyond our control to alter the content and timing of the programme. In the unlikely event that RINA cancels the event for any reason, our liability is limited to the return of the registration fee.
Personal Data
Please note that personal data, such as name and company, will be collected and provided in the delegate list format to the event attendees. No contact details will be included in the delegate list. If you would like to not be included in the list for any reason, please inform the RINA Events Team at events@rina.org.uk
Filming/Photography
Please note that filming/photography will be taking place at this event for promotional and archival purposes. The photographs and recordings made are likely to appear on our website and social media. If you would prefer not to be photographed please let the Marketing team know at marketing@rina.org.uk.
Sponsorship Opportunities
RINA events provide the perfect opportunity for effective and highly targeted marketing. Sponsorship and exhibition opportunities exist for all of our conferences. For more information please click here.
If you have any questions regarding the conference, please get in touch with the RINA Events team at events@rina.org.uk
Continual Professional Development
Attendance at the RINA conferences and courses qualifies as Continuing Professional Development. On completion of the course a CPD certificate will be issued.